Skin tightening should be done with the device that owns the latest technology called
Picosure
. Its
Fractional
technique is the talk of the whole world.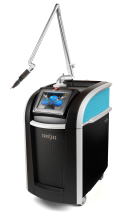 Picosure is the most popular
picosecond laser
   a laser that works in picosecond level, emitting laser
   1000 times faster than the traditional nanosecond ones
   such as Q-Switched laser.   
     Picosure has the
Focus Lens Array
handpiece that
   performs the fractional procedure.   

Focus Lens Hanpiece
     This lens redistributes the laser beam into a high-and-low-power manner
    by this effect micro changes inside the epiermis occur, which is called
    LIOB(Laser-Induced Optical Breakdown), an event that causes the dermis
    to activate its collagen and elastin production.
    This fibers mass production revives the skin tightness and improves
    smoothness of wrinkly areas.
     The actual treatment: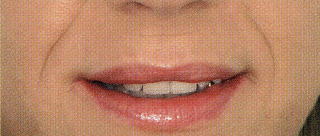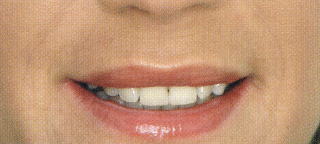 Hyaluronic acid (HA) is the commonly used filler in today's cosmetic care. The
nasolabial folds
(parentheses in between nose and lip),
marionette lines
(lines extending from lip corner to chin),
cheek lines
,
neck lunes
, and other wrinkle lines are parts that are treatable with HA fillers.
  HA fillers are not only good for wrinkles but also capable of filling in dents of body parts or expanding parts that are needed to be expanded. Usually parst such as
lips, sunken cheeks or cheekbones, sunken temples, chin, lower eyelid circles, lower eyelash base enhancement
(a popular demand from Japanese clients)
, and also
breast for enlargement
.
   HA has been around for over 25 years, but still is a popular item among clients and doctors because of its convenience. In this long history of this filler,some alternatives sprang up, but did not succeed due to their unwanted effects. So that is why HA is still the main substance in use for these concerns.
   HA filler has evolved to different kinds of brands and types, and the followings are the main brands used which names are already more well-known to most individuals than the name hyaluronic acid itself:      
Juvederm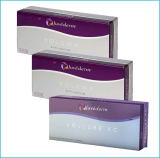 Juvederm is the most common name now among dozens of HA brands that exist because of its tactics in selling its products to the public. It is produced by the company called
Allergan
which is famous of its Botox brand.
   Juvederm
VOLUMA
is the thickest in concentration among the line-up of the brand, then Juvederm
VOLBELLA
and comes Juvederm
VOLIFT
(named in the States as
VOLLURE
) as the thinnest of them all. These 3 are the newest generation of Juvederm, older one includes Juvederm Ultra & Ultra plus.    
   These new ones last longer than the old generation, reported to show effect for
1 to 1.5 years
, though might vary in the amount injected.
   Effect lasting period might be around a year but the actual HA substance stays in the tissue for around 5 years, while it is gradually excreted from the body. It is designed not to cause severe reactions to human body, but there are rare allergic reactions observed within this period of time. Reactions such as obvious lumps and redness of the injected area are the common symptoms. This can be dissolved and subsided by injecting HA dissolving solution called hyaluronidase.
   Besides allergic reaction, skin and other tissue necrosis (death) are also the concerns of HA injection. When injected, HA rarely gets inside a blood vessel that may clog it and cause the problem. To avoid this, injection of the filler with blunt cannula is the best prevention available. If this side effect occur, a remedy using hyaluronidase is done to revive the damaged tissue.     
Restylane

   Restylane brand is the original producer of HA filler. Around 25 years ago, a Swedish company started the brand and, after that, has been taken over by an American firm. It is kind of being left behind by the famous Juvederm but still in vast use around the globe. It is reported to have a shorter effect duration than Juvederm, from 6 months to a year.
   Restylane injection, same as Juvederm brand, needs careful observation of allergic reaction and tissue damage.