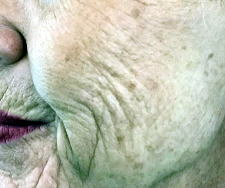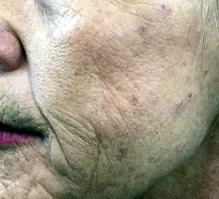 Skin loosening or fine wrinkles of the face can be treated well with fillers. But some may not be a fan of more bulky volume or swelly appearance of fillers to their face, so insertion of tiny mono threads through the skin is the option.
Shopping Lift uses
absorbable
PDO(polydioxanone) mono thread to tighten shallower layer of subcutaneous(underskin) tissue, whereas N-COG thread(mentioned above section) works deeper. This thread lifting is to tighten finer wrinkles and sags on cheeks and other parts of face and body. Several number of tiny threads are introduced one by one with a tiny needle, the reason why sometimes the procedure is called '
cosmetic acupuncture'
. It is as simple as it sounds from its another Japanese name called 'shopping lift'.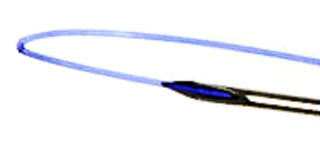 The procedure lasts for about minutes, as similar as filler injection's duration, and only deals with tiny needle points in each area which are so minute to recognize. It is made of dissolvable thread that dissolves within half a year, then
activated collagen production
holds the effect for a while.
  Lower cheek needs 10 to 20 threads on its side and upper cheek 10 to 15, introducing them in a
network manner
to enhance tightening of the area.
   Forehead needs 10 to 20 threads on its side, and middle part 10 to 15.
   Neck sag requires 20 to 40.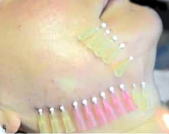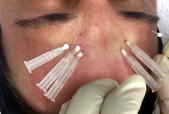 For Shopping Lift details, click
here
.